The Appetite Doctor Online Event - The Psychology of Weight Loss: How to help your clients change unhelpful eating habits
The psychology of weight loss: How to help your clients change their unhelpful eating habits - Thursday and Friday 23rd and 24th September 9.30am - 4pm
Join this two-day course to help you deepen your understanding of the psychological factors which influence your clients' attempts to lose weight. The course will explain why so many people's weight loss efforts flounder, and will provide you with simple techniques for helping people to overcome these blocks and succeed.
You'll learn how to incorporate up-to-date research from experimental, clinical and health psychology into your work with clients who want to lose weight or simply change their unhelpful eating habits.
You'll learn about the psychology of habit change and what Working Memory is, and you'll be able to explain these to clients in a way that enables them to understand why they've struggled in the past. Using this understanding, you'll learn how to enable your clients to change those eating habits that keep their weight higher than they want.
The course will show you how you can assist your clients with two of the biggest issues in weight loss: Willpower and Motivation. The emphasis is on practical, achievable and sustainable techniques and strategies, helping you to support your clients to change their eating habits for good. The course will include a mix of presentation, discussion, reflection on your experience with clients, and exercises to enable you to develop additional skills.
What you will learn
The 3 main reasons conventional diets fail
Simple aspects of the biology of eating and appetite that will enable your clients to learn to eat in tune with their body
The Appetite Pendulum and how to use it with your clients
The psychology of eating and appetite
Behaviour change and how to achieve permanent habit change
Working memory and why it's important in habit change
How to help enhance your clients' motivation
How to help your clients strengthen their willpower
How to help your clients stop eating when they've eaten just enough
How to help your clients stop eating when they're not hungry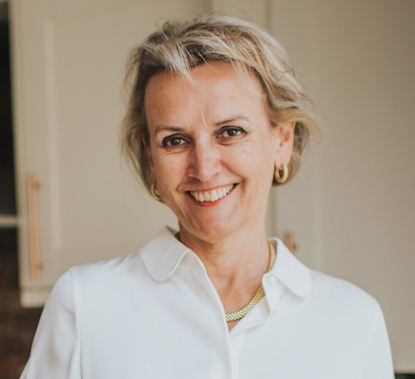 Trainer Dr Helen McCarthy (The Appetite Doctor)
Dr McCarthy is an Associate Fellow of the British Psychological Society and a Visiting Research Fellow at the University of Bristol. She works as a Consultant Clinical Psychologist in Bristol, Cardiff and London. Helen has 30 years' experience working as a Clinical Psychologist, using second and third wave Cognitive Behavioural Therapies since 1989 and using EMDR since 2005. She developed Appetite Retraining in 2011 to help her clients lose weight without dieting.
Click here for more information and to register

Tags: cpd
Find a Therapist
Search our NNA approved therapists database and find your nearest therapist.
Mentoring at the NNA
Our successful mentoring scheme, with monthly Skype calls helps recent graduates and final year nutritional therapy students to set up in practice, build up confidence and hone their clinical skills.